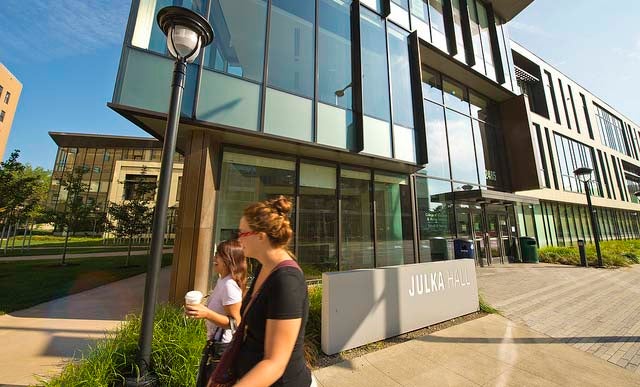 Program Overview
A Board Certified Behavior Analyst is trained in the discipline of Applied Behavior Analysis (ABA). The field of ABA is dedicated to systematically applying principles of behavior to improve socially significant behaviors. These applications are commonly used with the autism population and those with other developmental disabilities. However, ABA is increasingly prevalent in other areas such as education, parenting, health and exercise sciences, criminology, public safety, and organizational behavior management. 
The BCBA program in the Levin College of Public Affairs and Education at Cleveland State University offers a curriculum available completely online with small class sizes in an engaged learning environment using evidence-based techniques with complete, accurate, and contemporary viewpoints. The BCBA program provides knowledge and skills to implement and evaluate intervention efficacy. Students who complete the program are well-prepared for the state certification exam.
 

Career Opportunities
A BCBA Certification broadens scope of education, allows job variability, and enhances professional versatility - in fact 80% of Association of Professional Behavior Analysts (APBA) members reported having full-time employment, with 14.8% employed part-time by choice. A quarter of BCBA respondents also reported salaries over $80,000 per year (APBA, 2009).
Behavior Analysts can be found in:
Outpatient clinical settings
In-home, individualized therapy
School-based intervention
Organizational behavior management practice
Inpatient psychiatric care
Community-based alternative settings

Admission Requirements
A cumulative grade point average of 3.0 is required of applicants.
Applicants need an undergraduate degree within a related field and current graduate enrollment within a related field. Related fields include but are not limited to counseling, social work, school psychology, education, public health, and the behavioral sciences.
New students should apply through Graduate Admissions for graduate non-degree status. Current CSU graduate students must meet with an ESSC advisor to add the BCBA program to their program plan (See ESSC contact information below).
Current students who are interested in the program should contact Karie Coffman, ESSC Advising Manager at k.a.coffman@csuohio.edu; 216.875.9781.

Program Requirements
The Association for Behavior Analysis International has verified the following courses toward the coursework requirements for eligibility to take the Board Certified Behavior Analyst® or Board Certified Assistant Behavior Analyst® examination. Applicants will need to meet additional requirements before they can be deemed eligible to take the examination.
The BCBA program is a seven course sequence. All courses will be offered online.
Entry into the course sequence is only offered once per calendar year. Entry begins Summer Session I, so interested students should enroll in ESE 530 and ESE 531 prior to the Summer Session I deadline.
*ESE 530 and ESE 531 are prerequisites for all other courses and need to be taken concurrently prior to the remaining courses. 
(Total 21 Credit Hours)
ESE 530: Principles of Behavior Analysis
ESE 531: Research Methods in Behavior Analysis
ESE 532: Behavior Assessment and Intervention 
ESE 533: Interventions for Individuals with Autism and Developmental Disabilities
ESE 534: Advanced Topics in Behavior Analysis
ESE 535: Ethics in Behavior Analysis
ESE 537: Supervision and Management in Behavior Analysis
BCBA State Certified Exam: Apply and sit for BCBA exam. The exam is offered three times per year at numerous locations around the nation. Further information provided by the Behavior Analyst Certification Board (BACB) can be found at: http://bacb.com
BCBA FAQ - Click below link
Contact
Dr. Anthony Menendez at a.menendez@csuohio.edu; 216.523.7204
For those interested in making an advising appointment, please contact:
Anthony Menendez
(216) 523-7204
a.menendez@csuohio.edu
JH 315