---
FINAL YEAR REQUIREMENTS: 
1. Review Preparing for Your Final Year 
Final Year Requirements.pdf
2. Apply for Field Experience
3. Meet with an ESSC Advisor to complete Academic Prerequisite Check and schedule field courses
4. Complete Academic and Non-Academic Prerequisites (see below)
5. Save the date: Mandatory Student Orientation & Child Abuse Recognition Training: August 24, 2023 10am-4pm. All Interns must attend the mandatory Virtual Student Orientation.  If you have not taken Child Abuse Recognition Training in the past 3 years, you must complete the training.  *Please note: if you do not attend Child Abuse training, you will have to complete it at your own cost.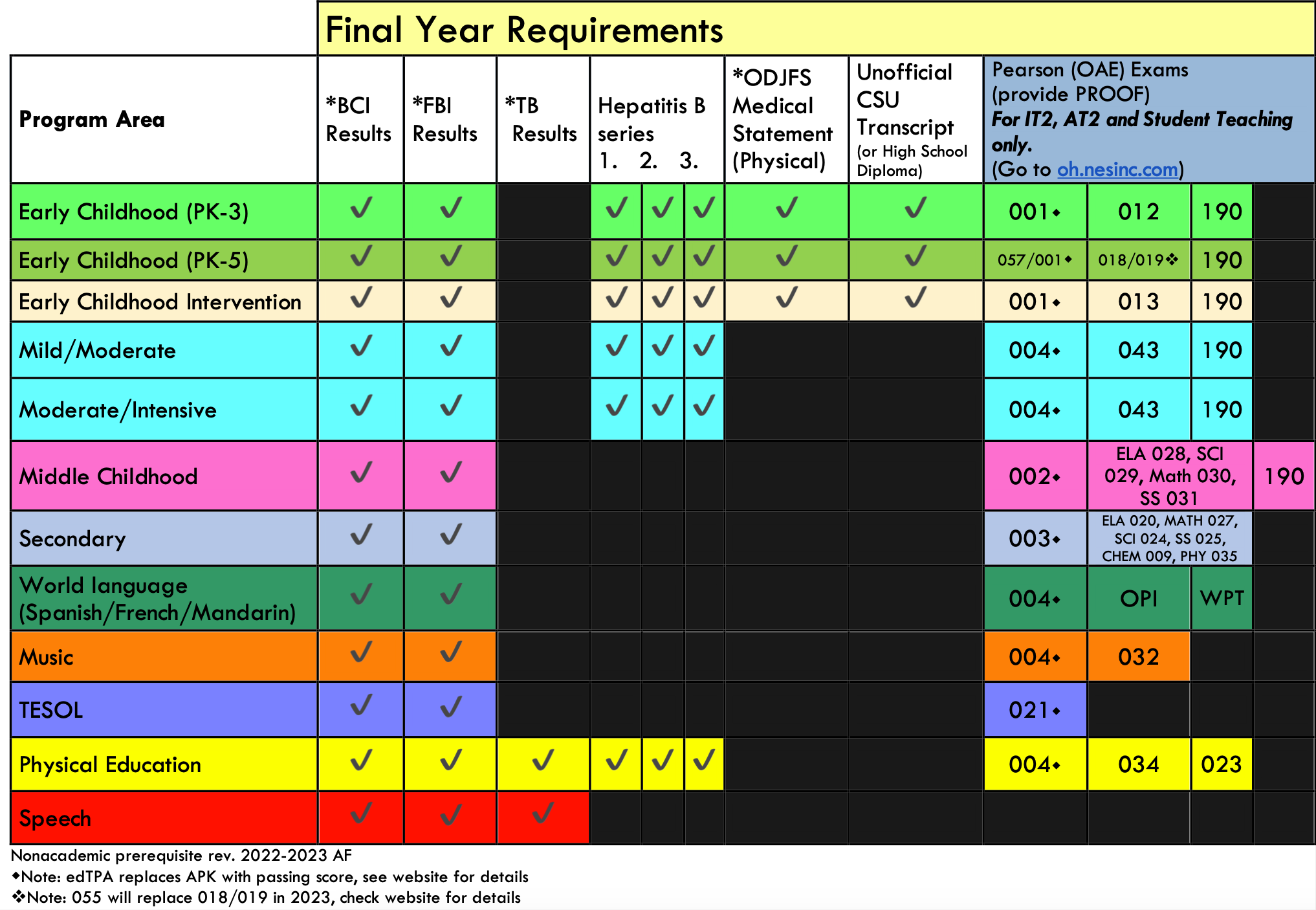 FORMS
---
FIELD EXPERIENCE REQUIREMENTS:
Please view the INFO SESSION as a part of the application process to gain an understanding for the necessary steps and required pre-requisites needed to become eligible to enter the field.
Only students with current FBI / BCI results on file with OFS will be permitted in the field.
 Info Session Powerpoint 2019 .pptx
---
FIELD EXPERIENCE INFORMATION:
Click the link below for field experiences coordinated through the Office of Field Services.
Final Year Requirements.pdf
 Field Exp Descriptions Chart REV SP19.pdf