SAVE THE DATE: FEbruary 15, 2024 OFS Conference
Information coming fall semester...
---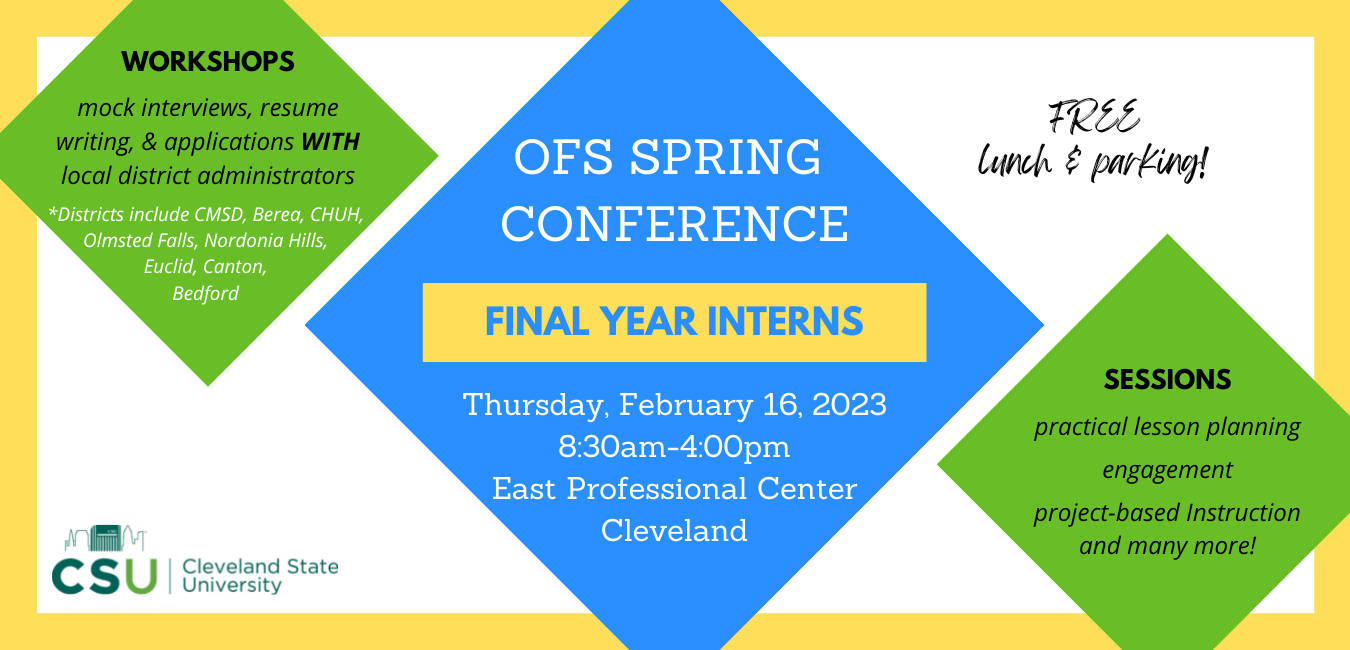 The Cleveland Teaching Fellowship is sponsoring the third annual OFS Spring Conference on Thursday, February 14, 2023 for ALL final year interns. Sessions include a Principal Panel, Resumes, Mock Interviews, & many MORE. This is FREE of charge and includes parking and lunch for all participants. These sessions are a great way to meet Row N of your CPAST (participates in Professional Development). This day is considered an excused absence but Interns are responsible for notifying mentors/supervisors and providing sub plans.
Full OFS Spring Conference Program 
OFS Spring Conference Survey - coming soon!
FOR MORE INFORMATION
Courtney Nudell
Recruitment & Retention Coordinator
c.nudell@csuohio.edu, JH 187